Technology is always evolving and photo frames are not left out. They are colorful, with light and movement, digital photos are placed on them and can also have the day and time. They almost always get dirty with house dust or the grease from hands touching the picture frame.
To keep it clean I followed these steps!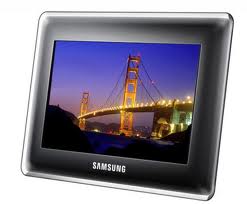 You need
Rag
Liquid cleaner (alcohol and ammonia free)
Steps to follow
First: Turn off the photo frame and unplug the power cord.
Second: Wipe the screen with a clean, dry, lint-free cloth. This will remove dust and particles.
Third: Apply a small amount of liquid cleaner (alcohol or ammonia free) to a clean, dry, lint-free cloth and wipe the screen with it.
Bedroom: To clean the plastic frame with the same cleaner and cloth, go over the surface.
Important: Never spray spray or liquid directly on the screen or plastic frame as this can damage the device.