Given the hectic pace of work and little free time we have, half an hour a day doctors recommend that you go for good health, it is impossible for us to cover it. So many buy a treadmill for running, jogging, or running. These machines are very expensive, so their care, cleaning and maintenance are very important. For that I took our advice!
You need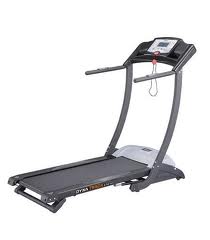 Steps to follow
First pull the plug out of the socket to avoid electrical injuries. Remove the belt cover. The cover consists of two pieces of plastic that line the outer edges of the tape.
Not all covers are removed in the same way. Some slide off while others need to be unscrewed. Read the manual. With a clean, dry cloth, wipe the edges of the tape and the area under the cover to remove any dirt and dust that has accumulated on the cover.
Vacuum or wipe the entire tape (with a dry cloth). Access all parts of the belt by connecting your treadmill and rotating the belt so you can clean the underside as well.
Repeat this process once a week or more often if you live in a house or in an area where dust and dirt often accumulate.