Ashtrays tend to turn yellow over time. That makes them look really bad. With a little dedication and work, we can make them look like new. Here we explain how to do it.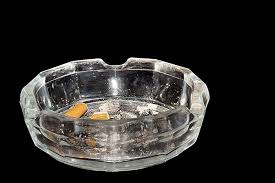 What do we need?
cotton
Lavandina
water
Steps to follow:
Step 1: moisten a cotton ball with bleach.
Step 2: clean the yellow parts with the cotton. Rub.
Step 3: rinse with water.
More information in the following video: