Has it ever happened to you that the box that you kept your DVD in was opened and dropped and scratched? Have you never wanted to see a movie and couldn't because the DVD was damaged? To solve this uncomfortable situation, here are some pieces of advice that will help you: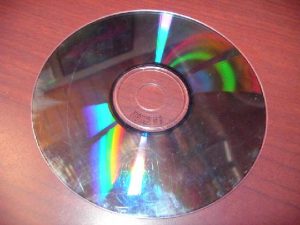 What do we need?
Soft cotton or flannel (such as for cleaning glasses)
Metal shine (metal polisher. Brasso brand for example)
water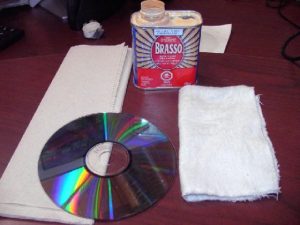 FIRST STEP:
We clean the DVD, remove dirt and grease.
SECOND STEP:
We put a medium portion of polish (metallic sheen) on the flannel. Then we start applying this to the DVD. This should be done from the center of the hard drive outward and smoothly.
THIRD STEP:
We leave the DVD with the polish for 2 or 3 minutes so that it achieves the expected effect.
FOURTH STEP:
We moisten a cloth with water and remove the polishing product from the disk.
FIFTH STEP:
With another flannel we dry the disc.
For more information, see the video below: